How to use aptone
In this article we show you how to use aptone. Make sure aptone is installed and running on your computer. If that's not the case, refer to the setting up aptone guide.
This video demonstrates the fundamentals of aptone but you can also check out the step-by-step guide below if you prefer text 📋.
Step by step
1. Upload your samples ⬆️
Drag & Drop your samples into the app.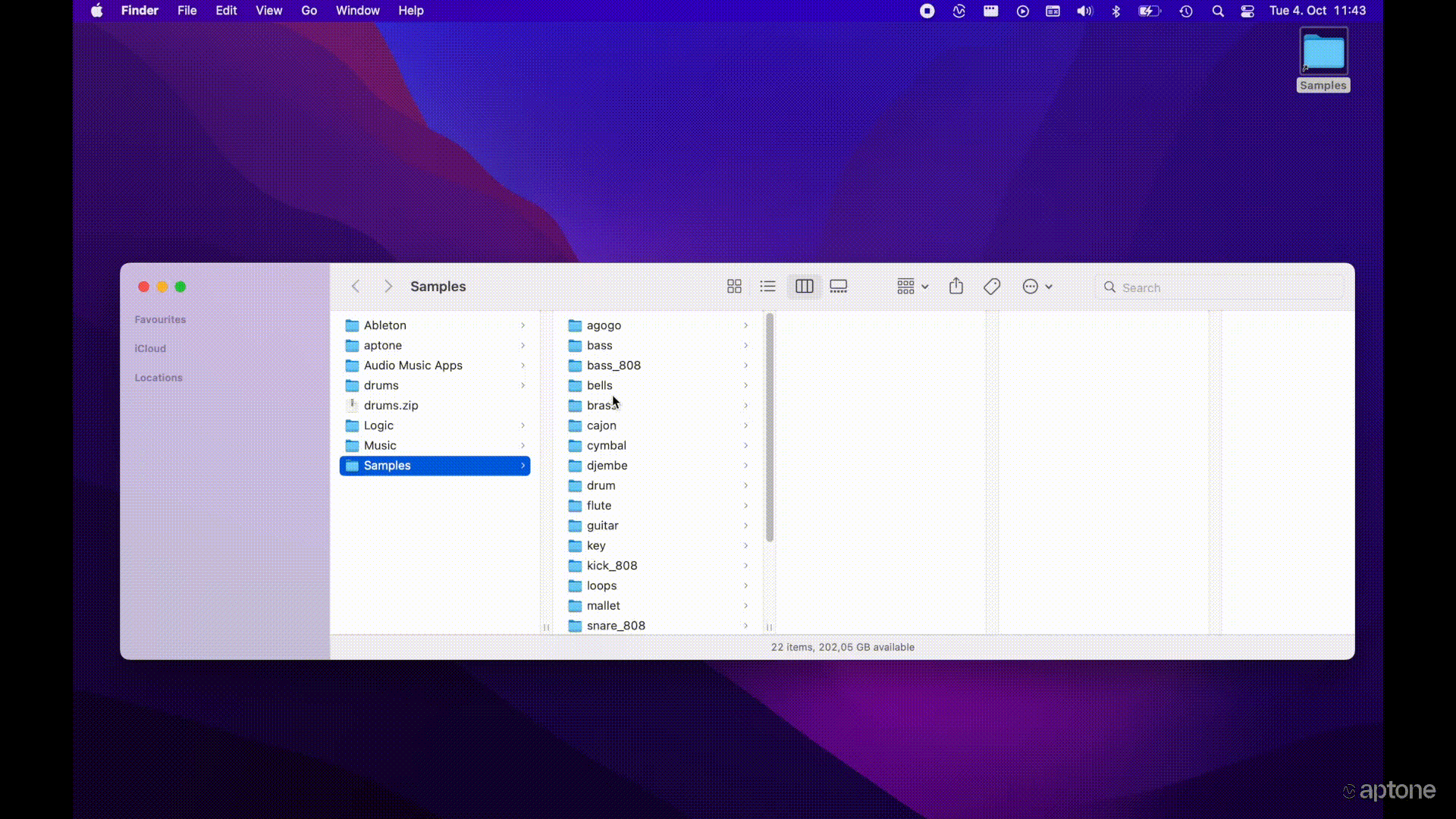 2. Open aptone 🌐
Check out how aptone tagged your samples by opening aptone in your web browser.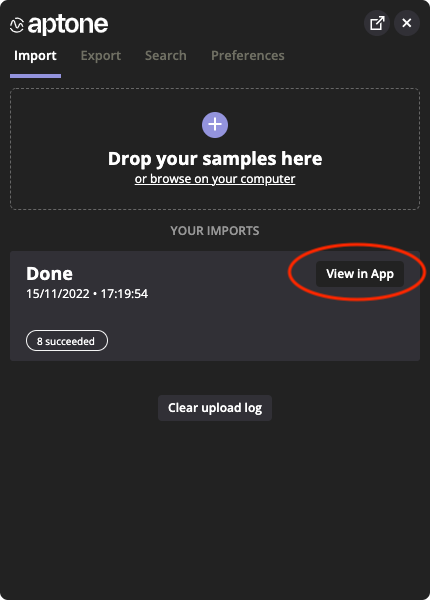 3. Search and browse your samples 🔍
You can now search for tags by typing in the instrument you are searching for. By clicking on the tag, it will be logged in. You can also search for file names, BPM and key/pitch.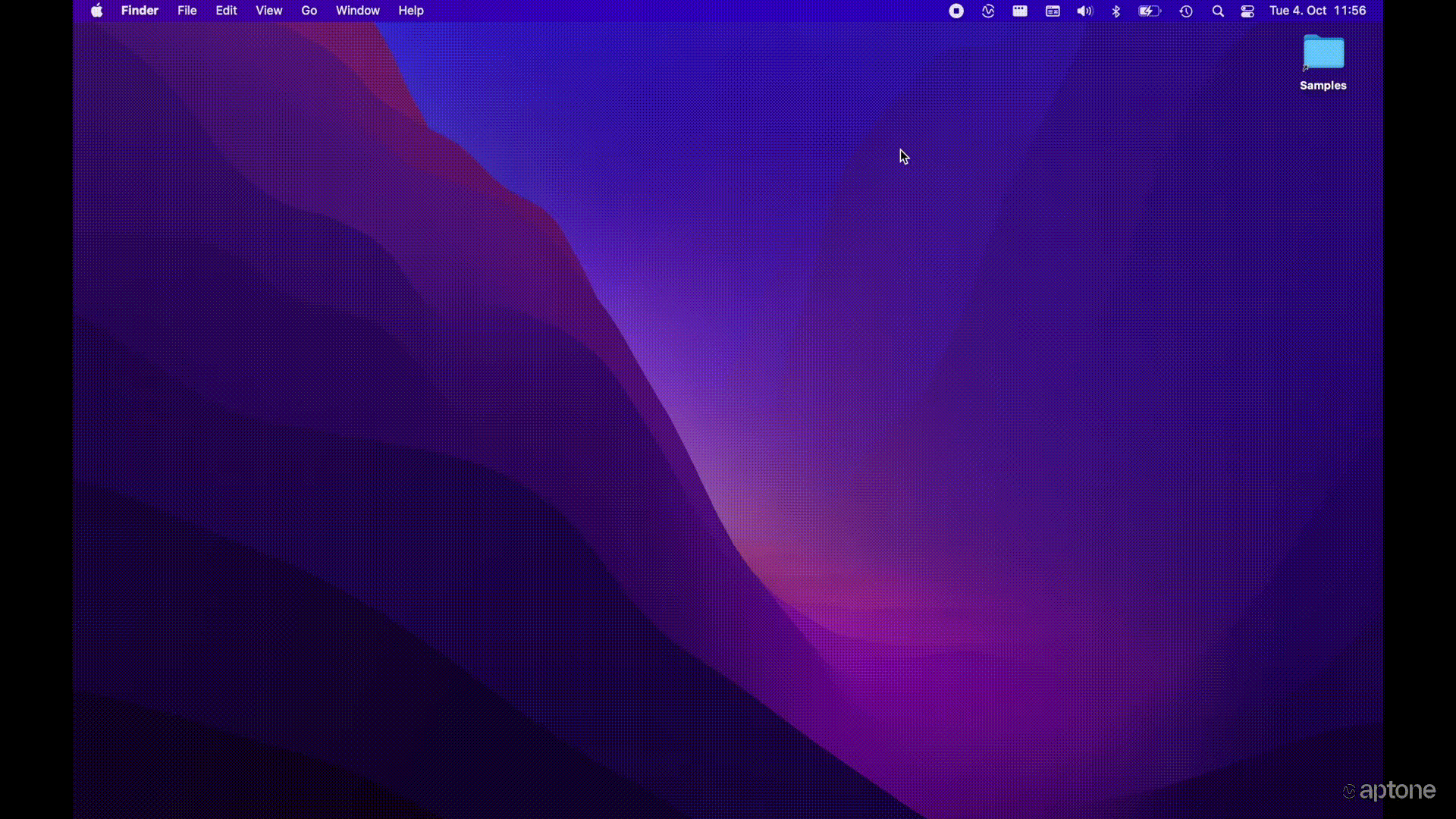 ℹ️ You can also search for samples directly in the desktop application.
4. Export samples ⬇️
If you find the samples you want to use, click on the "+" symbol on the right of the sample or drag it into the export area.
Tip: Pre-Listening works even better with arrow keys and space bar.
When you are finished with browsing your samples, click on 'Send to widget'.

5. Use samples 🔉
The app will open, and you can now drag & drop the sample(s) directly in your DAW.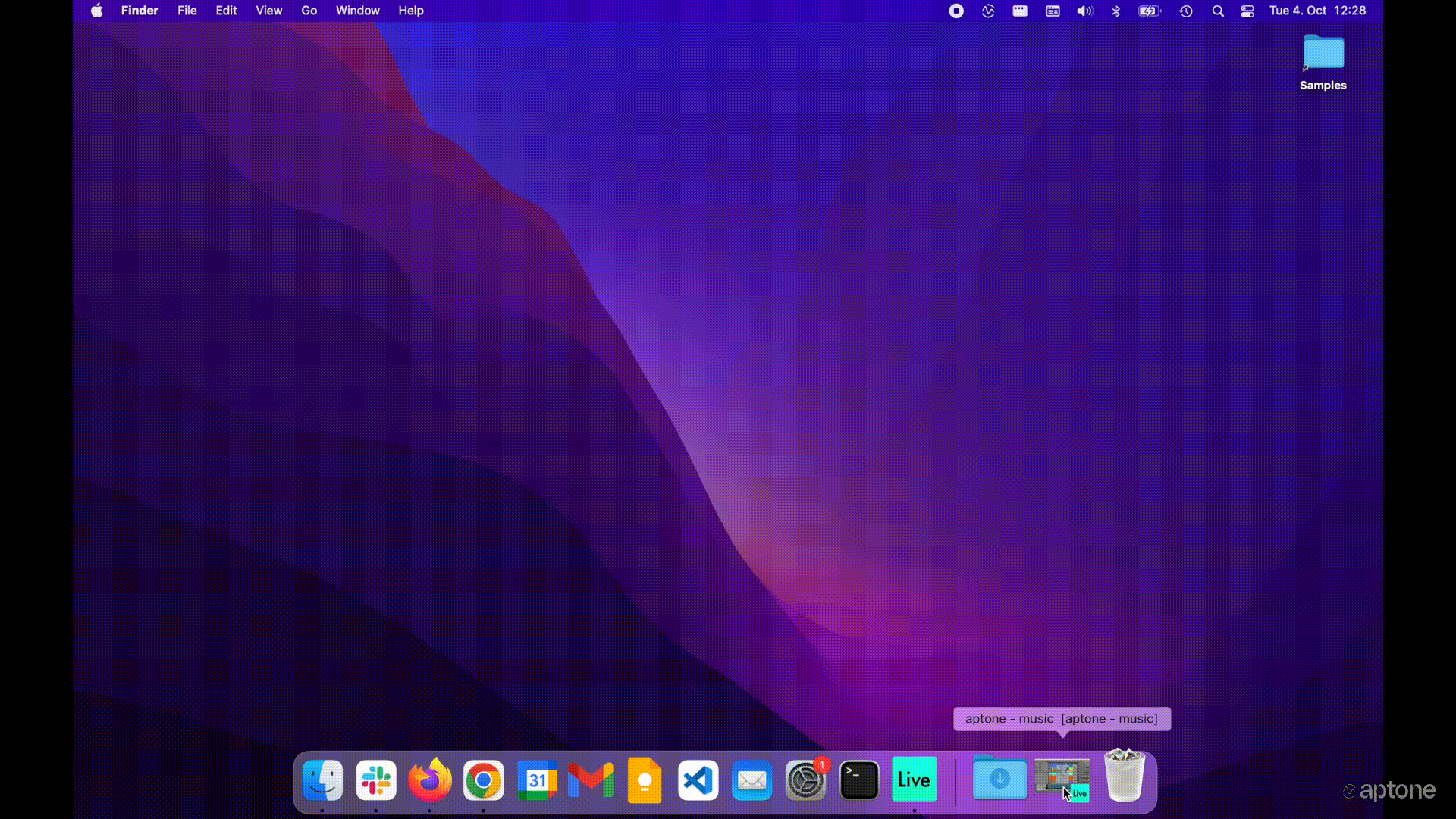 Conclusion
You just learned how to use aptone. 🎉 Tell us what you think about it and send a mail to hello@aptone.io.