aptone for Desktop 0.6.0 available!
In this article we describe the changes introduced with version 0.6.0 of aptone for desktop 🚀.
1. Search in desktop app 🔍
We bring search to the aptone desktop application.
You can now search your samples as you know it from our convenient web application. Along filename and tag search also BPM and key/pitch filters are available.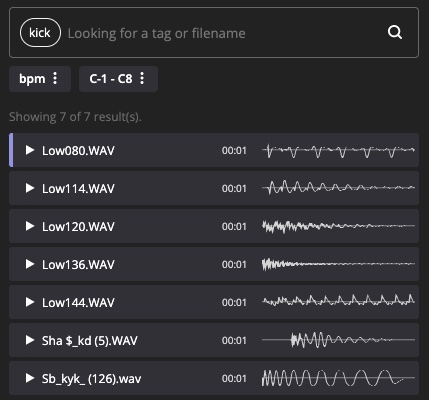 2. Application behaviour and layout 🎨
Our first versions were built upon the assumption that aptone should behave like a widget. That's why we had the UI at a fixed position at the top and aptone was always shown on top of all other applications.
We found out that this was counter-intuitive and confusing so we came up with a new layout: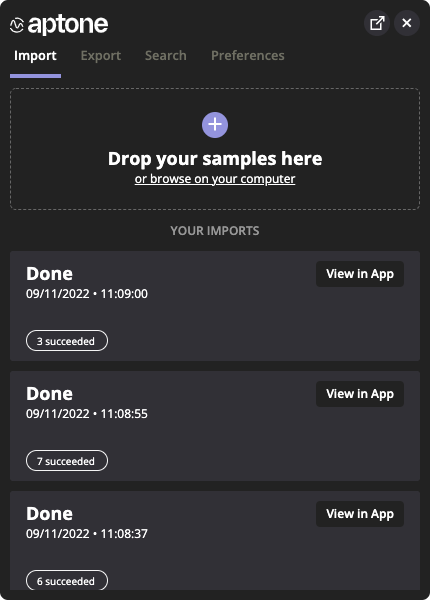 You can now move the UI using the title bar to any position that fits best to your workflow. Also aptone won't be shown on top of all applications any more.
3. File handling 💾
When importing samples using the desktop application we now store the original paths of the files uploaded locally. In previous versions all audio files that you exported were downloaded to a location that is managed by aptone internally. From now on, we check if the file still exists where it was uploaded from and use this location for drag and drop.
If we cannot find the file there it will be downloaded again to the aptone directory. We go into a little more detail in the FAQs and explain where that directory is on your system. This way you are able to access all your sounds from other computers as well.
We hope you enjoy the new version of aptone for desktop. Tell us what you think and sent a mail to hello@aptone.io.